Direct mp3 download or play:  Japansy
This is the first 78 rpm record I recorded directly onto my Sony PCM-D50 digital recorder, open mike from my Victor Victrola. I say open mike, because the Victrola has no electronics and the sound is produced mechanically from the record. I like to think of the Victrola as an acoustic musical instrument, and it was recorded like any other instrument such as a trombone or saxophone, for example.  According to this website, my Victrola model VV-405, was manufactured in 1923 and looks like the one shown here. However, the unit in the picture has a much nicer finish on the wooden cabinet than mine.
If my memory is correct, I recall my father telling me many years ago that this record was a favorite of his while growing up in Berkeley, California. I guess the lyrics could be considered racist, but I'm sure it was never intended to be anything more than a guy in love with a beautiful Japanese woman.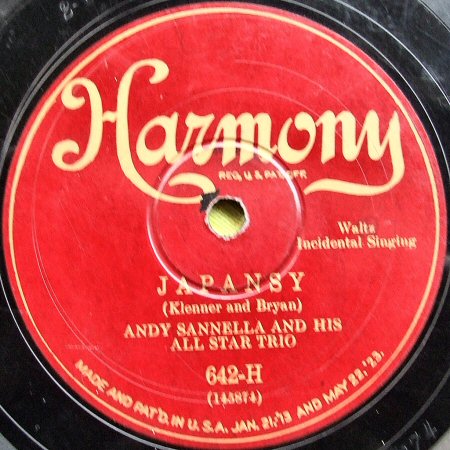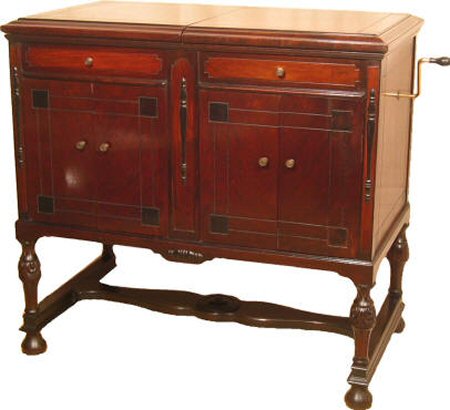 Victor Victrola model VV-405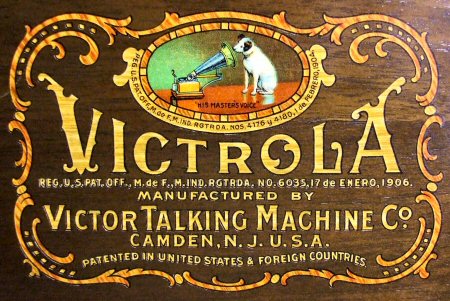 Inside cover top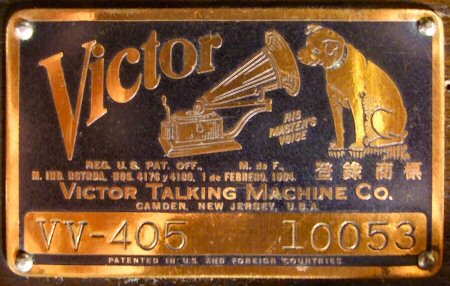 Model and serial number