Direct mp3 download or play:  Spot # 1
Spot # 1 Vancouver Island's largest shopping centre – 2,736 parking spaces, mostly covered!
——————–
Direct mp3 download or play:  Spot # 2
Spot # 2 "Shop at any one of the downtown stores displaying the big "D" on the door."
——————–
Direct mp3 download or play:  Spot # 3
Spot # 3 The store of the day: W & J Wilson.
——————–
Direct mp3 download or play:  Spot # 4
Spot # 4 Downtown bonus days # 1 – "Victoria has never had it so big."
——————–
Direct mp3 download or play: Spot # 5
Spot # 5 Downtown bonus days # 2 – "The biggest sale Victoria has ever been party to."
The original tape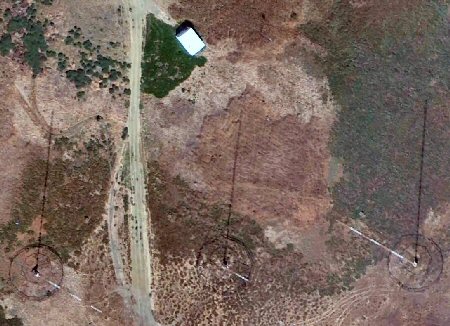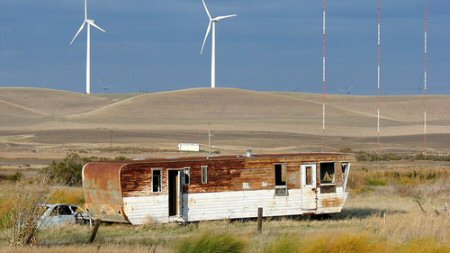 Here are a couple of views of the radio station where I found this tape. The top is a Google Earth image of the transmitter shack and three antennas of radio station KATD in Collinsville, California. Collinsville is near the Sacramento river delta area, northeast of San Francisco. The bottom image shows the transmitter shack (the small white building behind the trailer) and three antennas to the right. I don't think the old trailer has any relationship to the radio station. In the middle or late 1970s, a friend of mine had a job checking the transmitter and recording meter readings. In those days, the station was called KKIS (K-Kiss). On several occasions, he invited me to accompany him to this location. One time, either inside the building or outside in a dumpster, there were a lot of open reel tapes. They looked as if they were to be discarded, so I grabbed a bunch of them, and one of them was "Downtown Victoria Spots," most likely from the early 170s. By the way, two other tapes  from this find are featured on Negativland releases. On track 19 (start at 30:31) on the first record, listen for "The office of Civil Defense has issued the following message" from an Emergency Broadcast System tape. On the second Negativland release, "Points," listen to "A Nice Place to Live." The voice starting out with "Greetings from the Los Angeles County Fair, etc…" is another one of the tapes from Collinsville.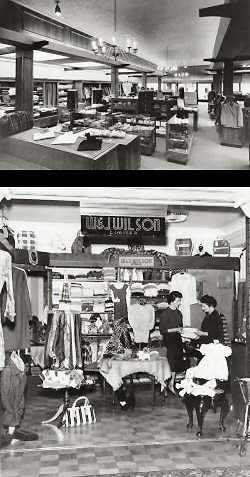 W & J Wilson Clothing Store featured in spot # 3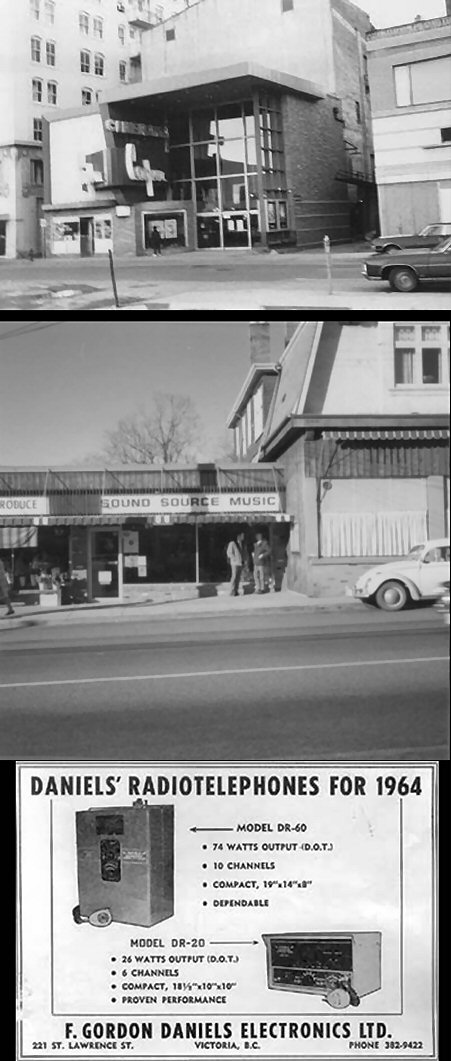 A few images of Victoria, BC
——————–
Direct mp3 download or play:  Downtown
Lastly, here's a rendition of "Downtown" by the Ray Conniff Singers.