Now with Schematic and Specifications
Click HERE for a high resolution schematic diagram and HERE for the specifications. Unfortunately the schematic is so small, a lot of the values of the components are unreadable. It does actually look this way in the instruction booklet. The specifications page is quite clear.  More information about this amplifier was requested and I hope this helps.

This was purchased in the early 1970's by a friend in the San Francisco Bay Area. In the late 70's or early 80's my friend sold it to me and I used it in my audio system until 2002. When I moved from California to Seattle in the fall of 2002, I packed the amplifier in its original box. It stayed untouched in my garage until late 2007, when I unpacked it and started using it again. This is the amplifier I'm referring to in the post "075" on this site and it does still work perfectly. I can remember when I was in Cal Hi Fi,a stereo hifi shop in Pleasant Hill, California, where these and similar stereo amplifiers were sold. The sales person referred to this as a "sexy" amplifier.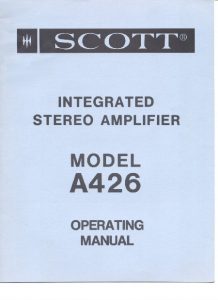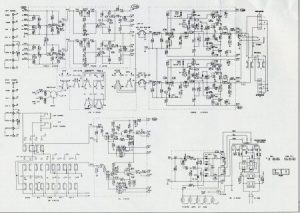 A426 schematic diagram (go to top of page to view or download high resolution image)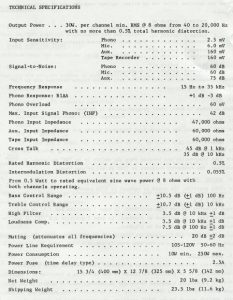 A426 specifications (go to top of page to view or download high resolution image)