Direct mp3 download or play:   Thanksgiving 1983 – Part 1
Part 1
Direct mp3 download or play:  Thanksgiving 1983 – Part 2
Part 2
What I have here is the complete recording of Thanksgiving, 1983, with my mother, father, and grandmother. I made this tape at my grandmother's house in Santa Rosa, California. The recording was made using my monaural Superscope C-104 cassette recorder and my Shure M67 microphone mixer, or possibly my older Radio Shack mixer. It appears that two microphones were used, considering what my mother and grandmother were saying at this point (15:40 on the counter, Pt.1) on the tape. I'm quite sure they were commenting on the microphone pictured here and a Shure SM58, which my mother says looks like an ice cream cone.
Part 2 (side B of a C-90 cassette) has a couple of outstanding highlights. The first one, starting at about 10:36 is the discussion of Easy-Off oven cleaner with the "I have Easy-Off" bit that I made into a tape loop. The other highlight is the squeaking noise in the oven, starting at about 8:30 on the counter and is also a track on "The Willsaphone Stupid Show." I know requests have been made for complete family tapes. This is my second attempt, (Christmas 1984 Scrabble Part 1 and Part 2 was the first) and I hope you like it and of course have a happy and safe Thanksgiving.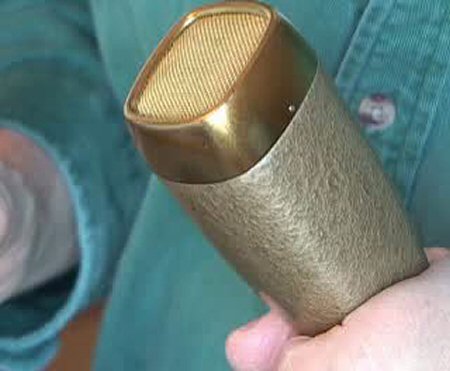 Grundig 121GDM17110384 Dynamic Microphone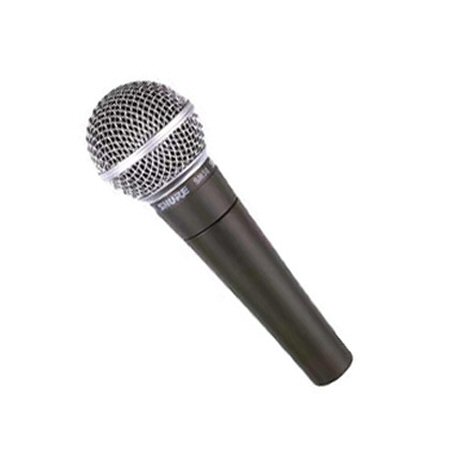 Does this look like an ice cream cone?